The birth of the mountain brand
About ten employees of the Decathlon group left the head-office site in Lille, and settled in the Alps to be as close to users as possible. The adventure begins in Mont-Blanc, in a 55 sqm apartment converted into offices. A brand which would become emblematic in the outdoor sphere was born: Quechua.
This same year saw the first Quechua-signed terrain test: the hiking products are put to the test in real conditions in Morocco.
The first Quechua products arrive in stores!
Less than a year later, in spring 1998, the group's mountain brand offers its products in all Decathlon stores.
Designed and tested with and for sportspersons,, Quechua products, right from the start, display bold terrain experience.
A site completely dedicated to mountain sports
Two years after its creation, the Quechua team set themselves up in a 1000 sqm store, based in Domancy (74). Within these premises 15 employees designed mountain hiking, climbing, mountaineering, ski and snowboard products.
The start of wonderful stories alongside our sports ambassadors
In order to design ever-innovative products, the brand called upon the expertise of famous sportsmen such as  Dawa Sherpa. Our most famous ambassador in terms of journey and values.
a Nepalese ultra-trailer and skier, native to the Everest Valley, and a sportsman and humanist above all! Winner of the UTMB® in 2003, he also competed three times in the Olympic Games in 2006, 2010 and 2014.
The "2 seconds" revolution was in full swing
"I dream of a tent which you can throw in the air and which assembles itself" stated a tester in 2003.
Drawing inspiration from this insight, the Quechua teams accepted this challenge. They succeeded 2 years later, after 18,730 hours of research and development!
Quechua created the skiing brand, Wed'ze!
This year marked the creation of Wed'Ze. Dedicated to skiing and snowboarding, the new brand allowed Quechua to re-focus on hiking.
The brand left mountaineering and climbing to Simond
2 years later, the Decathlon group repurchased the Simond brand, which was also based in the Chamonix valley. The brand has specialised in the development and creation of mountain equipment since 1860 et and has its very own local factory in Houches.
Quechua also naturally confines its climbing and mountaineering activities to its new cousin.
Looking towards co-design: the Forclaz 50 fleece was 100% recycled
Owing to the collaboration of Emmanuelle François, Quechua product manager, this iconic product was made from 100% recycled materials. Ever since 2010, it has been made from Stratermic® knit, from plastic bottles and recycled mesh. 
In 2014, this represents an average of 32,000 recycled 1-litre plastic bottles, or 2000 tonnes less waste for the planet!
Discover the behind the scenes of the manufacturing: 
A new site focusing on design 
In 2014, the teams invested in a new headquarters: the Mountain Store by decathlon. Temple of mountain sports, this building focusing on design, has all the infrastructures to enable our passionate teams to design better products every day: prototype workshop, Fablab, customer focus area ...
This unique place (20 km from Chamonix) is a genuine meeting point for our teams (designers, product managers, engineers...) and participants of outdoor sports around the globe!  Essential for the development of innovative products in line with the requirements of our client-users. Thanks to this place, we can test our products directly in the field, in order to provide the improvements needed throughout the development process. 
Quechua hands over trail to Kalenji
In order to concentrate on hiking to offer improved products to it users, Quechua hands over trail to the Kalenji brand, specialised in running.
Select your wake up time with Fresh & Black technology 
Enabling hikers to sleep better even in daylight, Quechua focus on Fresh&Black technology. A combination of Fresh fabric reflecting the sun's rays to achieve a fresh temperature inside the tent (up to -17°C when compared to a classic tent); and black fabric ensuring 99% darkness in your tent... 
Live your camp experience in virtual reality!
Difficult to imagine your outdoor mountain trip where you see your tent folded in its cover on the shelf? In 2017, Quechua offered virtual reality to enable you to visit and compare all tents, and to ensure you make the correct choice to pass pleasant evenings!

With your opinions, we commit to improving our products
We ask for your opinion, as believe that you the sportspersons, are in the best position to improve our products and services! Since 2017 all Decathlon brands have committed to remove all those products with a score of 3 out of 5 or below from sale, in order to revise them.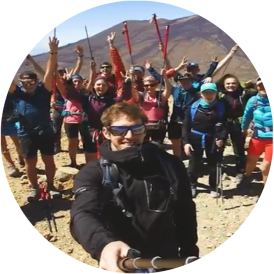 Motivated by feedback, we go even further proposing that you take part in our product design. So they better satisfy your requirements and expectations. Design selection, materials, colours, new concepts, tests in the field... You have the say!
Thank you for these 20 years!
We have lived our story with you, to go further together. In 2018, we were ranked amongst the top 5 creative brands in France.
Thank you for accompanying us on our journey. We hope you will remain alongside us, for many more years of hiking!
Tribute to the Quechua people to celebrate our 20th birthday!
In 2018, the brand celebrates its 20th birthday. 
Representative of the shift to the mountain context, Quechua people are our source of inspiration. We would like to pay them tribute on this birthday. The profit from the sale of our birthday limited edition will be given to an association supporting the Quechua people.
* The prices listed on the site are the prices recommended by DECATHLON SA's central purchasing department.